Profile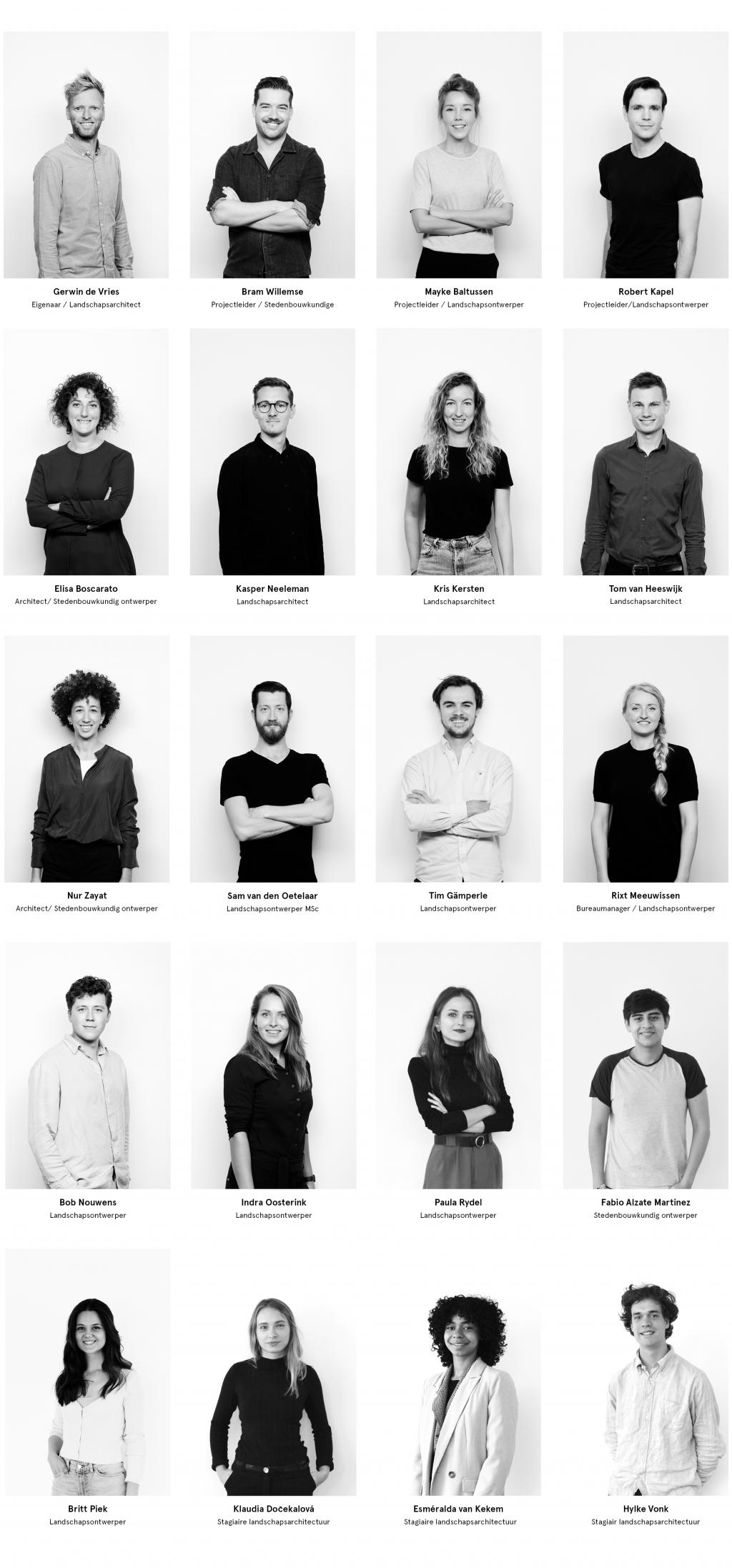 Flux landscape architecture is an office for landscape architecture based in Utrecht. The design approach of Flux can be characterized as research driven and conceptual. With work ranging from design research to detailed spatial concepts for landscapes or public spaces, Flux tackles projects varying in size and scope. Projects are both urban and rural - often related to themes that span climate change, new forms of ecology, energy transition, mobility and circular economy.
Flux was founded by landscape architect Gerwin de Vries. The design team of 20 people is comprised of landscape architects, urban planners and designers. Flux often collaborates with specialists in ecology, technique or water. Flux derived from the former office LINT (a collaboration with Alexander Herrebout from 2013-2017).
Flux has designed and collaborated on many renowned projects, including: Gangen (2023), Holtland Bosonderzoek (2020), Horizons Amsterdam (2021), De Kuil Rotterdam (2020), HWBP Projectbook (2020-2022), Versteviging Grebbedijk (2018) and Mexico City Climate Proof (2017). More recent projects that are being executed at this moment, include: Almere Highnote (2022), NPD-strook Utrecht (2018), Stadsomwalling Leuven (2018), Werkspoorkathedraal (2018), Park ter Walle Menen (2018) and Oostenburg Amsterdam (2018).
Gerwin was awarded the first prize in the International Archiprix in 2006, he received a starter stipend from the Dutch Foundation for Visual Arts in 2007 and was shortlisted for the Prix de Rome in 2014. Gerwin is involved in educational activities at HKU Spatial Design Utrecht and the Academy of Architecture in Amsterdam. Flux's work has been part of various publications and (international) exhibitions.
Flux is compensating the CO2 emissions of the office (travel, energy use, prints) by planting new trees within the project Treesforall.